HOME
KOREA LIFE SCIENCE WEEK
>
Show Overview
Show Overview
KOREA LIFE SCIENCE WEEK?
Innovation & Technology for a Better Life Premium Exhibition & Conference representing the LIFE SCIENCEs of Korea
KOREA LIFE SCIENCE WEEK is life science specialized business exhibition · conference to strengthen inter-industry partnerships as well as introduce cutting-edge technologies, high-tech services and newest laboratory analytical equipment, where you can see the latest R&D trends in life sciences industry.
KOREA LIFE SCIENCE WEEK aims to share knowledge, experiences and ideas of scientists, academics, industry representatives and biologist, and to further develop this field while providing opportunities for collaboration between 'Private Service - Equipment Manufacturing - Technical Providers'.
The second ever KOREA LIFE SCIENCE WEEK will be held at COEX, Seoul in November 2021, which will cover the latest issues under the theme of "BIO & Pharmaceutical Biotech." Leading companies and field experts will take part in international conferences and business exhibition will be held for networking, product introduction, and technical consultation.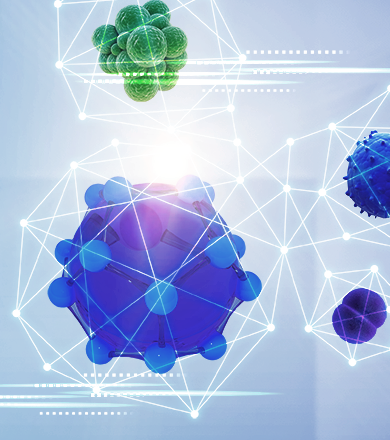 WHY

KOREA LIFE SCIENCE WEEK?

01. The manufacturing development trends of pharmaceutical / bio / medical industries and products for
experiments, diagnosis and analysis in life sciences filed in one place.
02. International Conferences to share the latest technology trends and knowledge with customers and partners.
03. Partnering Opportunities in pharmaceutical / bio / medical, life science fields such as investment, research,
devleopment and manufacturing.
Show Overview
TITLE
KOREA LIFE SCIENCE WEEK 2022
PERIOD
November 7(Mon) – 8(Tue), 2022 / 10:00 – 17:00
VENUE
Hall B, , Seoul, Korea
SCALE
150 Companies, 300 Booths / 5,000 Visitors (expectation)
ORGANIZER

Kyungyon Exhibition Corp.,
Science 21 Co., Ltd.

SUPPORTER
Ministry of Trade, Industry and Energy, Seoul Metropolitan Government, Chungcheongbuk-do, Korean Fund for Regenerative Medicine, Korea Research Institute of Bioscience & Biotechnology, Korea Drug Research Association, Council for Advanced Regenerative Medicine, Korea Biomedicine Industry Association, Ajou Regulatory Strategy Center for Combination Product, Advanced Medical Bio Institute, Pharmaceutical Strategy Institute
Exhibits
Laboratory and R&D Zone
Bio ∙ Medical ∙ Pharma Zone
Laboratory Equipment and Machines
Laboratory Technology
Laboratory Apparatus
Laboratory Facilities
Laboratory Automation and Process Control Equipment
Laboratory Robotic Process Automation(RPA)
Laboratory Furniture
Chemicals and Reagents
Supplies and Consumables
Laboratory Data Systems and Documentation
Laboratory Services

Surveying and Measuring Equipment
Image and Data Processing Equipment
Life, Chemistry Research and Analysis Equipment
Nanomaterials Measurement and Analysis Instruments
Instrumental Analysis
Applications
Microscopes and Optical Image Processing
Measuring and Testing Technology
Material Testing
Industrial Quality Control
Characterization and Properties of Materials
Pharmaceutical and Industrial Quality Control

DNA, RNA and Protein Analysis Equipment
Image Analysis and Electrophoresis Device
Cell Culture and Analysis Equipment
SEM, TEM and Electron, Atomic Force Microscope
Diagnostic Test
Isotope, Pathology Equipment
Peptide, Mutation and Pathology Image Analysis Equipment
Biotechnology, Bioprocess Systems
Fermentation Process and Food Engineering Equipment

Laboratory Waste Disposal
Laboratory Hazardous Material Storage Equipment
Laboratory High-Pressure Gas Management
Lab Personal Protective Equipment
UV and Laser Safety Equipment
Laboratory Safety Inspection and Precision Safety Diagnosis Agency
Laboratory Cleansing and Shower Equipment

Optical and Electronic Imaging Equipment
Isolation Purification Equipment
Separation Analysis Equipment
Spectroscopic Analysis Equipment
Mass Spectrometer
Particle Analysis Equipment
Material Property (Testing) Equipment

Environmental Analysis and Monitoring Instrument
Emergency and Portable Monitoring Equipment
Vacuum, Pressure, Sealing Facility
Laboratory Thermal Test and Temeperature Management(Heating, Freezing, Cooling) Facilites
Wastewater Treatment and Purification Facilities
Water Quality Management
Chemical Drug (Chemical Drug, IMD, Generic)
Pharmaceutical Ingredients
Biological products (Biologics, Recombinant DNA Product, Cell Culture-derived Product, BioSimilar, Biobetter)
Small-molecule Drug, Biologics, and Vaccine
Drug Delivery System (DDS)
Bio-Cosmetics, Cosmeceutical

Regenerative Medicine (Cell Therapy, Gene Therapy, Tissue Engineered Therapy, etc)
Somatic-Cell Therapy Medicinal Products (sCTMP)
Gene Therapy Medicinal Products (GTMP)
Tissue-Engineered Products (TEP)
Combined ATMPs (cATMP) - Any medical device combined with a TEP, sCTMP or GTMP
Xenotransplantation Products, Xenotransplantation Convergence Products
Regenerative Medicine Association, Institution
Regenerative Medicine Clinical Research Institute

Contract Manufacturing Organization (CMO)
Contract Development Organization (CDO), Contract Development and Manufacturing Organization (CDMO)
Contract Research Organization (CRO)
Site Management Organization (SMO)
Bio Logistics (Coldchain, Monitoring, SCM, Storage and System)
Drug Synthesis Services
Analysis Contract Services
Chemical Compound Libraries and Screening
Contract Services for Raising Laboratory Animals and Conducting Animal Testing
Corporate Research Support Software and Laboratory Information Systems

Bioanalysis
Bioinformatics
Biological Imaging
Biochemicals
Biobanks
Biotechnology Equipment
Medicine and Diagnostics
Biotechnology Applications
Bioprocess Engineering
Diagnostic Equipment and Reagents
Laboratory Technology for Biotech Laboratories and Life Sciences
Diagnostics in Medical Research
Industrial Biotechnology

TeleHealthcare (Telemedicine, Telehealth, Telecare)
Health (Applications, Wearables)
Health Analytics (IoT BioSensor, Genomics, Procission Medicine, Data Abalytics)
Digital Health System (Medical AI / BigData / Medical Information Platform)
Personalized Medicine
Digital Therapeutics

Regenerative Medicine Encompassing Cells, Culture Solutions, Culture Mediums, Reagents, etc.
Immunotherapy
Genetic Testing
Biomarkers
Medical Devices
Micro-chemicals for Micro Total Analysis Systems (μ-TAS), Biochips, Biosensors, etc.

Next Generation Diagnosis and Prevention
Next-generation Sequencer
Preventive Medicine / Preemptive Medical Care
Advanced Genetic Research
High-tech Imaging Diagnosis
Organoid Technology
Robotics
3D Printing

Patent Offices and Services Covering Patents and Intellectual Property
Law Firms and Legal Services
Venture Capital and Institutional Investors
Stock Exchanges and Securities Companies
Bio-Clusters
Support for Corporate R&D and Researchers
Assistance in Localizing and Attracting Industry
Assistance in Entering Foreign Markets
Technology Licensing Organizations (TLOs)
Collaborative Projects between Industry and Academia
Concurrent Events
CONFERENCE

∙ Bio∙Medical∙Pharma Conference
- The Advanced Regenerative Medicine Development Strategy Forum
- Pharmaceutical and Bio-health Statistics Forum and Innovation Policy Forum
- Promising Bio Venture Startup Investment Forum
- Combination Medical Product Safety Technology Conference
∙ Laboratory and R&D Conference
- Science LAB+ KOREA Conference
- Laboratory, Analytical Equipment Workshop (New Product ∙ Technology)

NETWORKING

∙ Biz-Partnering
∙ Global Bio∙Medical∙Pharma Networking Reception

TECHNOLOGY TRANSACTION

∙ Seminar on Technology Transfer & IR
- Research and Development-oriented Superior Pharmaceutical and Bio Company IR
∙ Start-Up Presentation on New Medicine, Bio Venture, Digital Healthcare
∙ Presentation on Technology Transfer of Pharmaceutical, Bio